Snobbish Breakfast skirt,Zara shoes, H&M top, DIY blazer, Asos bracelet
Photos by Cornelia Gaie
 .
You should be familiar with the street by now (little joke related to my lack of time and creativity;) got it?).
It's finally September, joy ohh joy. I can finally wear blazers (I will be forever in love with this one) and boots and long sleeved blouses.
And YES I love this nail polish and until the little bottle is over I'm not letting it go;), it has some luminous pigment in it and it shines in the dark !!!
Ohhh and I used the bow detail before, remember?

P.S. about the title…because I'm such a huge procrastinator and I can't figure out how to efficiently organize my schedule I obviously have too little time for outfit pics, and as I told you many times, I end up in front of my building. So I always tell her to picture us in some other places and we just invent a little story just to get in the mood.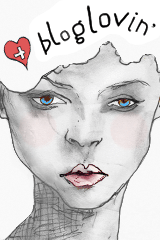 .